How to advertise on Google
Google's advertising service is known as Google Ads (formerly AdWords). Google Ads have become the world's most successful online advertising platform and is now widely used by many NZ businesses. Anyone can sign up for an AdWords account and start advertising on Google.
The Google advertising service allows ads to be placed in Google Search results and also places ads on other websites that accept Google ads (known as the Google Display Network).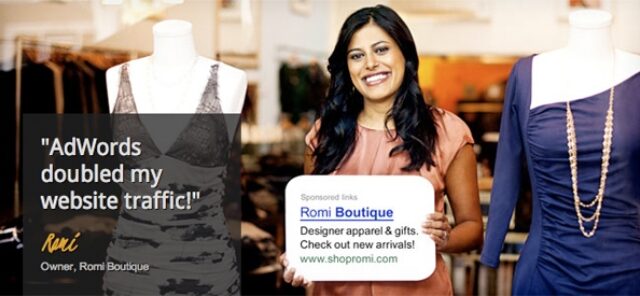 AdWords Login & Sign Up
You can sign up here for a Google AdWords account. The primary prerequisite is that you have a website to direct visitors to.
We recommend that new advertisers start with just targeting ads in Google search results. There are a number of targeting options which need to be considered including geographical and language options.
In NZ you can target your ads nationwide, regionally and or by city and even by age. Next you will need to do some keyword research to identify and select those keyword search queries that are most likely to connect you with your target audience.
Finding the right keywords
You can use the Google AdWords keyword tool to help you with your keyword research. Its best to only target keywords that are most relevant to your offering. Targeting keywords that are unrelated or trying to target substitute or cross selling opportunities can result in poor campaign performance.
Once you have your keywords identified, you will need to put them into commonly themed groups called adgroups. Each adgroup will require ads to be created. Our Adwords guide for beginners article provides more detail on keywords, adgroups and ad structures.
Setting your AdWords budget
There are a number of payment options, but the easiest is via a credit card and you can choose between prepay and postpay options. The AdWords account requires you to select a daily budget by campaign. This can be as low as $5 per day or as high as you like. The system guarantees that you wont pay more each month than the daily budget multiplied by the no of days in the month. You can adjust your daily budget up or down at any time.
How much will clicks cost?
Once you have your campaign structure set up, you will need to set your keyword bidding options. Essentially, you place bids by keyword to achieve an ad position in the search results. This is known as the max cpc (cost per click) and the higher the bid, the higher your ads will appear. You only pay when people click on your ads and the average cost per click will be below your max cpc bid.
Click costs average around $1.55 in NZ at the moment, but your cost per click prices will vary by keyword and by ad position and the amount of competitor activity around each keyword.
Read our article about how much Google Ads cost.
Managing your ads
Much of the work with AdWords starts once your campaign is active and will require regular attention and adjustments to fine tune and improve its performance. Unlike traditional advertising it's not a set and forget program.
You may wish to engage a specialist AdWords management company to look after your campaigns. Read about the pro's and cons of self managed vs outsourced.
Once you've turned your campaign on, you should check your keyword positions at the beginning of each day and increase or decrease your bids based on your previous days results.
How to measure performance
As part of managing and optimising your Adwords campaign performance, you should ideally have Google Analytics set up on your website. The AdWords account should also be linked to your Google Analytics account to allow paid AdWords (cpc) traffic to be viewable separately to Google organic traffic.
If you are struggling with AdWords and just don't have the time, one option is to consider having a professional set up your account and continue to manage it. Your advertising efforts are important and getting it right is an imperative for your businesses success.
Learn about our managed AdWords services, or contact us if you need assistance.