Shopify websites for small businesses
Adhesion is a Shopify Partner and offers a Shopify website design and set up service for those businesses that do not want to do DIY and want an online store professionally set up and supported by digital marketing experts.
We recommend Shopify as the best ecommerce builder solution for small businesses as it is cost effective, design friendly and relatively quick to set up. Adhesion can even customise Shopify design themes to suit your requirements.
Shopify websites integrate nicely with many other platforms including Google Ads and Facebook Advertising. This makes Shopify very advertising and marketing friendly, especially with Google and Facebook advertising. With Shopify your advertising will be able to use more features to better target relevant audiences and to generate online sales. Shopify also provides a range of options for email marketing.
Shopify design, set up and support
Adhesion will set up your domain as part of setting up your website and if required this can include setting up domain based email addresses via G Suite if reprovide ongoing support for Shopify websites

Source and or set up your domain
Set up email addresses - normally Gmail for business (G Suite)
Choose a design theme that fits best with your brand and offering
Structure your Shopify website optimally for users and SEO
Load your content and product information
Set up shipping cost rules for your products
Implement a Google Analytics package
Complete a one off SEO including sitemap submission to Google
Our small business websites are for businesses that want a competitive lead generating website, expertly set up and supported by experienced digital marketers and at an affordable price.
If you're a small business and you:
Have tried Free & or DIY website builders or you just don't want to try these options
Want a better website to support your online advertising
Need expert help to stay ahead of the competition in Google
Want more leads & enquiries
Then our small business websites are perfect for you.
Starting from $49/month, we aim to provide affordable websites that do not compromise performance, to help grow your business — see pricing options


Set up for you by our in-house experts
Even the best DIY builder tools can't compensate for lack of experience and thats why our websites include a professional set up by our team of experts. We are Google Partners and adopt best in industry practices in web design and SEO.
We take care of everything and deliver you a live website that is properly set up to get you started on the right footing.
You choose a plan and template style
We load your copy & images (provided by you)
We include up to 4 x stock images expertly selected by us
A design consistent with your branding
Includes simple to use cms for ongoing editing & publishing
On page SEO & submission to Google for indexing
Full web analytics package & reporting
We can also provide help with your copy writing if needed.
Your new website should be finished within 10 days of our receiving everything we need from you.
Plus, we are here to provide you ongoing support and advice as required.
SEO friendly
Using our extensive SEO knowledge, we build these websites using the latest development techniques to deliver websites that score over 90/100 in Googles Lighthouse website audit test.
Made for SEO performance
Site wide secure certificate (https)
Images optimised for fast loading
Hosted on our fast web servers
Verified & submitted to Google
Examples of our websites for small businesses
Check out Adhesion's work section for more examples, including weblinks and project information.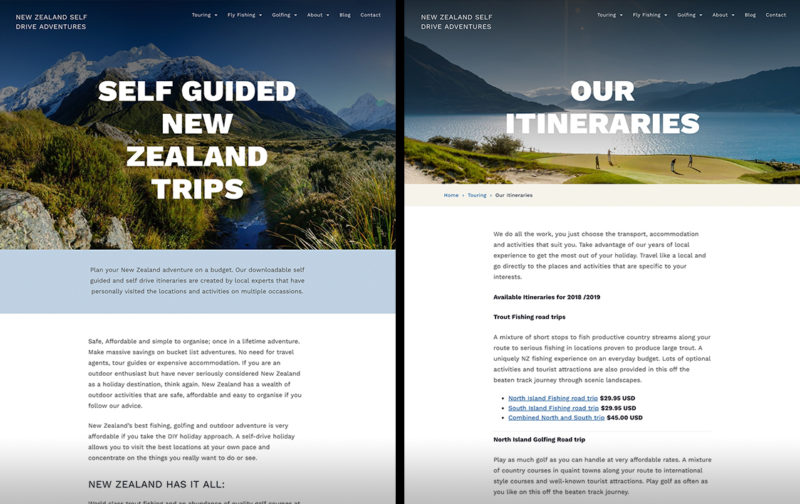 Affordable website pricing
Choose from one of the following monthly plans.
All pricing excludes GST
Basic
3 pages Home, About & Contact
$49
/mth
A one-off setup fee of $329 applies
Get started
Most Popular
Pro
Up to 7 pages Home, Services, About, Contact, Testimonials, FAQ & Gallery
$59
/mth
A one-off setup fee of $379 applies
Get started
Premium
Home, Services with unlimited sub pages, About, Contact, Testimonials, FAQ & Gallery + Blog section with unlimited pages
$69
/mth
A one-off setup fee of $499 applies
Get started
Easy month by month subscription
one off set up fee applies
no long term contracts
no termination fees
Ongoing support & advice as required
For ecommerce websites, check out our custom website services or contact us for more information.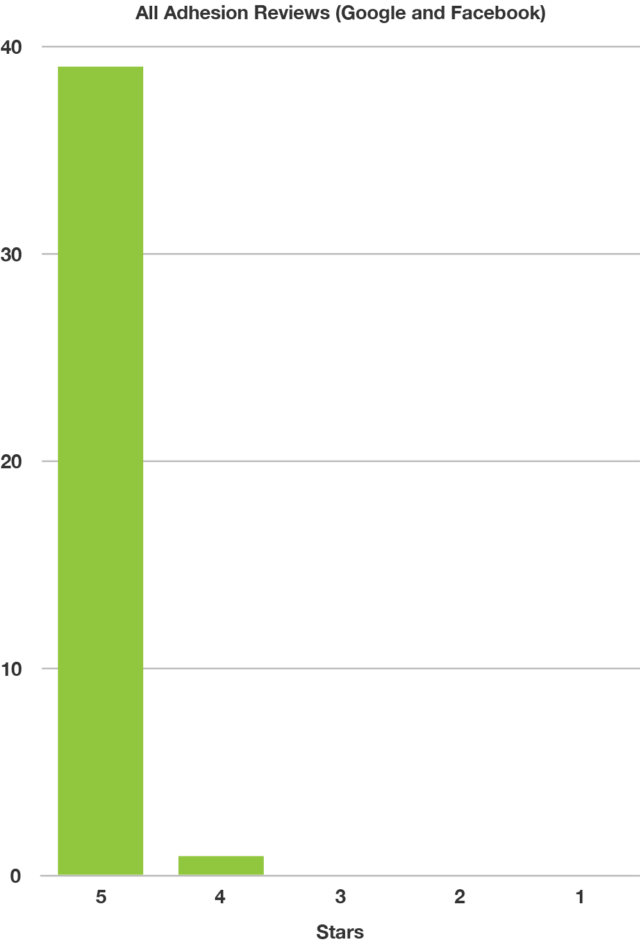 Why you can trust our websites

With 10+ years' experience, we understand that good websites need more than just good looks.
Our customers realise the advantages of best-practice web development, user experience, search engine optimisation (SEO).
Behind the scenes, a lot of technical decisions are made to ensure all our websites perform competitively on Google and fluently for your customers. Don't take our word for it, check out Adhesion's unmatched customer reviews.