SEO Packages for Small Businesses
Google is the primary means through which customers seeking information on products and services, find and connect with small businesses in NZ.
This highlights the importance of having a really effective SEO package so you can rank highly in Google and tap into NZ's no.1 online source of leads and sales enquiries.
If your website is not highly visible in Google for your most relevant keywords – then your phone probably isn't ringing enough and you are missing out on opportunities.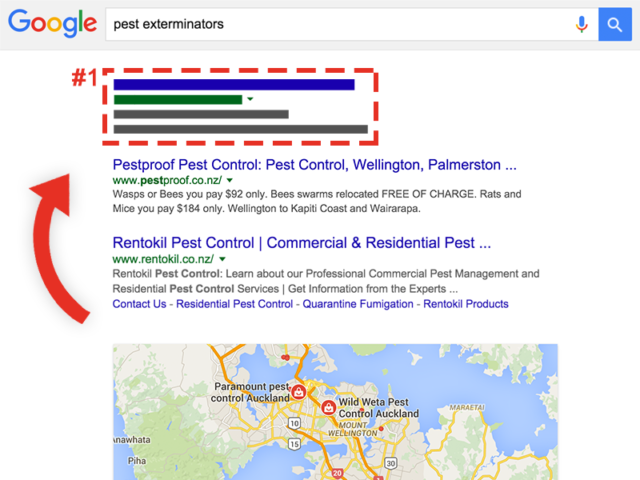 SEO Packages
We have a range of highly effective and affordable SEO packages designed to improve search engine rankings and organic traffic for small business websites.
Our SEO service packages cover all key on page and off page elements that impact on your search rankings, and includes optimising your Google business listings. Our package options include both one-off and ongoing SEO improvement programs.
In most cases we can deliver 1st page results for your key search terms, and improvements in Google rankings will occur consistently over time.
Download our SEO info pack for small businesses, or Enquire today by calling us on 0800 234 374
Local SEO Targeting
If your business targets localised areas and or if you have physical business locations, then you will required optimised Google My Business listings as part of your local SEO strategy. See more about our Google business listings service.
SEO & AdWords
To maximise your traffic and sales leads opportunities from Google, we recommend that you invest in both SEO and AdWords advertising.
Achieving strong organic rankings in conjunction with targeted AdWords advertising will deliver the largest share of relevant traffic to your website.
Learn about our AdWords small business packages