About Us
We are a full-service digital marketing agency providing a one stop range of online marketing and advertising solutions to assist small to medium sized NZ businesses engage target audiences and to generate leads and sales enquiries.

We operate from our Auckland office and have worked with hundreds of businesses locally and throughout NZ over the last 13 years.
See Google Reviews from our customers.
Adhesion Ltd was founded in 2007 by Tony Waldegrave and our team is made up of a group of highly skilled marketers with expertise across the entire online marketing funnel including web design. Our team of marketing experts are committed to ongoing personal development and training to stay current with the latest in digital marketing.
Our areas of expertise include:
Google Advertising
SEO (search engine optimisation)
Facebook Advertising
LinkedIn marketing and advertising
Website design, optimisation and development

We work to Google best practices for both SEO and Google Advertising and are a fully accredited Google Premier Partner. Our campaign managers are required to renew and maintain their individual Google certifications annually.

Adhesion is also a proud:
Bing Partner
Shopify Partner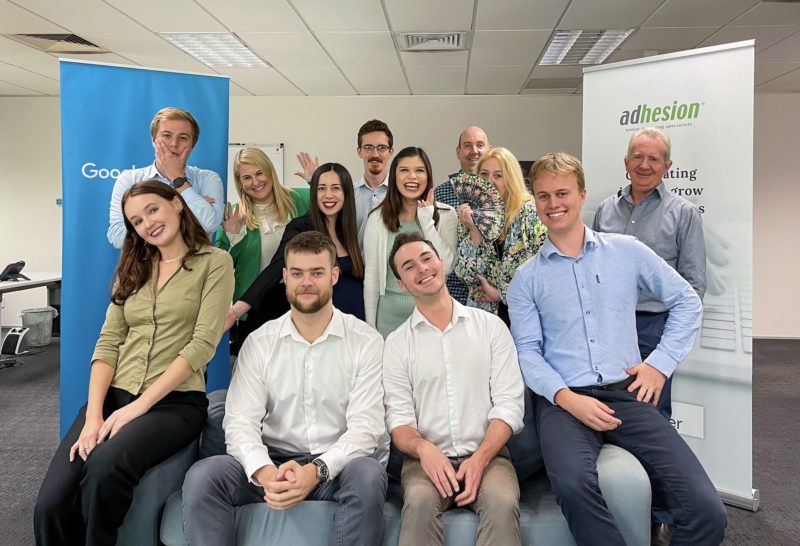 Our philosophy
Online marketing is easy to try yourself, but difficult to master and requires commitment to stay current with the latest trends and developments. As more businesses place their marketing effort online, the environment has become increasingly competitive making it even more difficult to stay ahead of the competition.
As specialists in our field we are committed to developing a multi-skilled team of professionals working together to achieve the right outcomes for our customers.
Website Content
The content on this website including our blog articles has been written by Tony Waldegrave with contributions from Adhesion team members. Every care has been made to ensure that content is accurate and is reviewed and updated on a regular basis.
If you need to contact us about our website content please do so via our contact form.
Adhesion® is a registered trademark.