Content management systems (CMS)
Businesses want to be able to easily change, edit and manage the content of their websites, and Adhesion includes a CMS as standard in every one of our website builds. Our design and development team are skilled in working with the following content management systems:
Craft CMS
Craft CMS was first launched in 2013 and has quickly become a favourite platform by php developers. It was voted Best CMS for small to medium business and best WordPress Alternative in the CMS Critic's 2017 People's Choice Awards! Craft is currently our preferred development platform for custom designed websites and we have been working with it since it was first launched.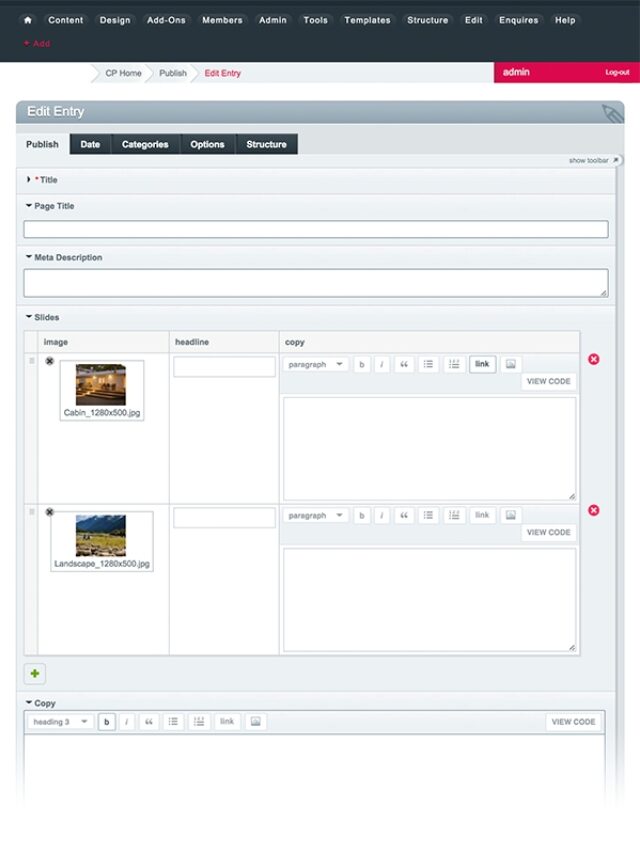 Expression Engine
Expression Engine (EE) was the first content management system we worked in when Adhesion started in 2007. It was originally selected because its very flexible, highly customisable and has a very easy to use interface suitable for non-technical users. EE's publishing features are broad, comprehensive and include capabilities to support SEO (search engine optimisation) and content relationships. We continue to support Expression Engine websites.