Custom Website Designs
We've designed our custom services for people who are serious about growing online and outperforming strong competitors. Our fully-customisable websites come with all the benefits of our small business websites, plus a lot more, starting around $5,000.
Custom website features
Unlimited number and variety of custom pages for all devices including mobile.
Best-practice copywriting, image editing and Search Engine Optimisation (SEO) for stronger performance on Google and higher sales/conversions.
Consultations to understand your specific needs and co-create the ideal website for your business (optional).
An advanced yet simple-to-use Content Management System (e.g. Expression Engine or Craft CMS) for deeper website editing and ongoing updates.
Ecommerce solutions for online sales and other 3rd party platform integrations available (e.g. Stripe's online payment processing).
Wide range of form functionalities including bookings, customer support and login sections (see the 'Conversion Rate Optimisation' section below).
View our Terms & Conditions.
Examples of our custom websites
Click on the previews below to visit and test a couple of our live websites.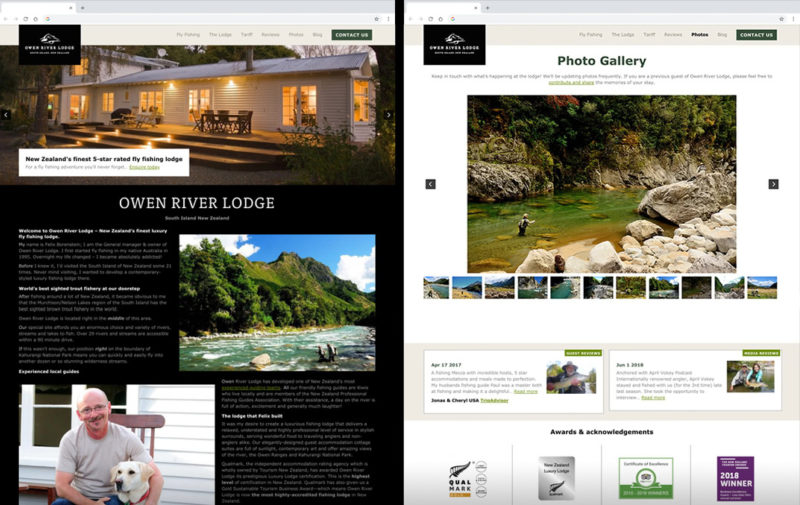 How much does a custom website cost?
Custom websites have no set prices, but most cost between $5,000 and $10,000 (one-off payment). If you ask for for a consultation, we'll co-create your ideal website, then adjust for your budget if necessary. Best-practice websites are known to pay themselves off, and Adhesion's unmatched customer reviews attest to this. However, website's can be a significant upfront investment, and we're happy to discuss financing options.
None of Adhesion's services have any fixed term contracts. Most of our customers get the best return for their investment by partnering with Adhesion as their all-inclusive digital services expert. When you're ready, our diverse team of specialists can streamline your SEO, advertising, email campaigns and social media activity with your business strategy for the best possible result.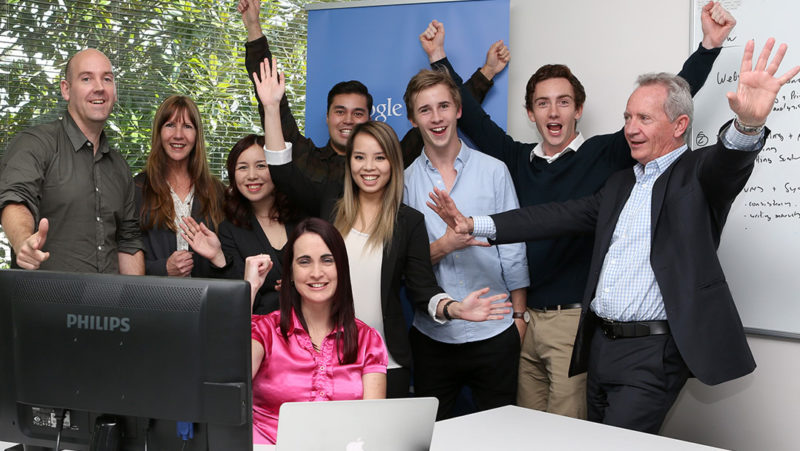 Level up your website with Conversion Rate Optimisation (CRO)
A 'conversion' can be anything a website visitor does successfully on your website, such as sending an enquiry, completing a booking, tapping on your phone number, subscribing, or making a payment. Conversion Rate Optimisation (CRO) aims to quantifiably increase how many visitors complete a conversion. Our web designers have researched and A/B-tested how several factors (e.g. language, white space, page structure, etc) affect how quickly people can find the information they need, and how intuitively the find your conversion processes. Without a good conversion rate, you can quickly waste a lot of money on advertising, only to have expensive visitors leave your website.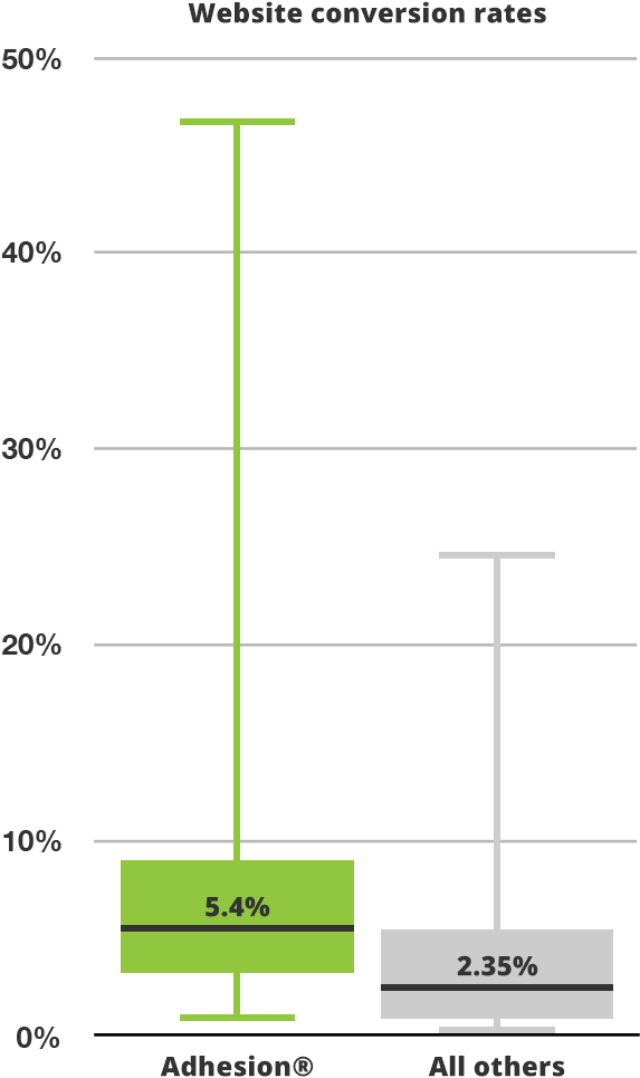 Our guarantees for your website
It is hard to specify guarantees for a diverse range of custom websites, so we like to build trust by working closely with each of our customers. By understanding our customers' specific needs, we consistently achieve conversion rates that are significantly higher than industry standards. The average conversion rate is about 1 in 50 visitors. Only the top quarter of all websites achieve an average conversion rate of 1 in 20 visitors. In comparison, Adhesion's average conversion rate is about 1 in 18 visitors. And nearly a quarter of our websites have a conversion rate better than 1 in 10. These are known as 'unicorns' because most websites never experience this calibre of performance.
How to find a good web developer
Partnering with a web developer requires trust and collaboration. Here are 5 red flags to look out for that could save you a lot of time and money:
Custom websites vary significantly in their functionality, so it is hard for developers to offer guarantees on their performance. Most developers only promote their best websites. You can trust developers who are honest about the average performance of all their websites.
A good website should always pay itself off, so price should come second to quality. But complex websites can quickly become expensive, and people often choose a cheap developer over a reputable one. Cashflow is a common issue, so ask about financing options if necessary.
Trustworthy developers will back up their services with website analytics and reporting. To check your website's SEO performance, ask your developer for access to Google Search Console and inspect the average position and Click Through Rate (CTR) of your main pages.
The affect webpage load speed/time has on SEO is often understated. To check how efficient your webpages are, you can simply run Google's Lighthouse tool (alt + command + i). Under 'Performance', have a look at the 'Speed Index' and time to 'First Meaningful Paint' results.
Other than counting phone calls and sales, there is only one sure-fire way to know if your website is paying itself off. Ask your developer for access to Google Analytics, navigate to the 'Conversions' section, and make sure enquiries, bookings, sales, downloads, etc are being tracked accurately.