Digital marketing trends and priorities for 2018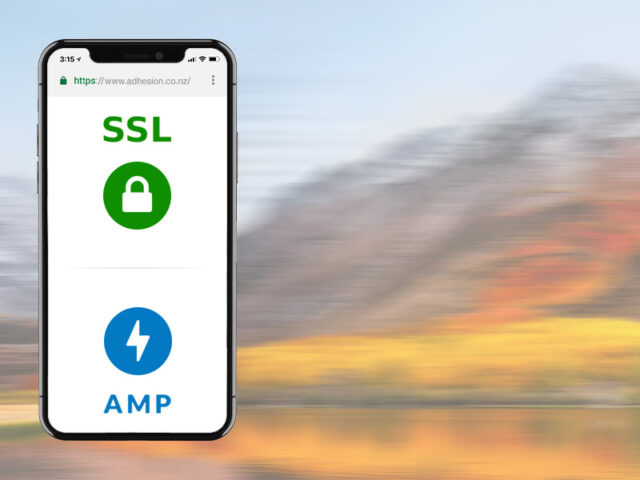 Based on current trends, we have summarised below key digital marketing and online advertising priorities for small businesses in NZ for 2018.
SEO – Mobile First
There are a number of big changes afoot for SEO in 2018 that you need to be aware of.
Google is in the process of migrating to a "mobile" centric indexing process and this signal's 2018 as being the year that Google is placing a very high priority on mobile. Be aware that if your website runs a cut down content version for mobile then your indexing and rankings will likely be impacted.
In NZ we are seeing mobile browsing analytics on b2c websites averaging over 50% and many topping 60%.
If your website is not fully browser responsive for all devices (ie. Optimised for mobile, tablets and desktops) then you should consider upgrading your website this year.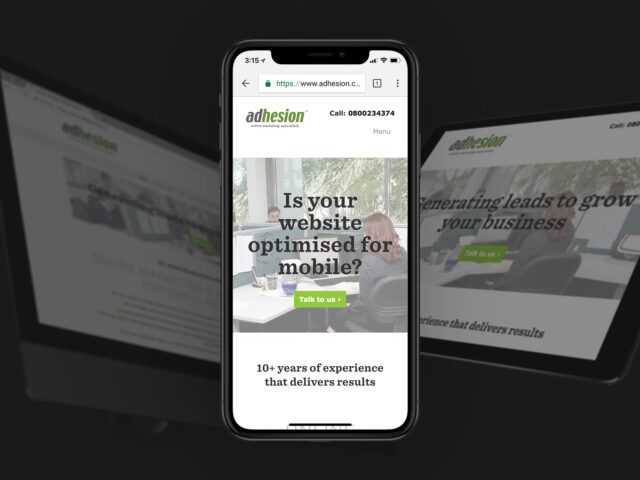 Mobile Performance is Key
Google has publicly announced that mobile page load performance will become a ranking factor for search results on mobiles from July this year. This will impact the poorest performing websites the most.
Effort should be on ensuring that load performance is at least "good" for user experience. The Google mobile load performance test is available here.
https://testmysite.thinkwithgo...
Google also supports the use of AMP (Accelerated Mobile Pages) delivery of websites. This is an alternative html form of delivery, which loads pages at much faster speeds than standard html. A number of the more common platforms (WordPress, Squarespace etc have plugins available to make AMP easier to implement).
If you have a high percentage of mobile traffic, then implementing AMP could be advantageous. Talk to your web developer for more information.
You should also check that the mobile version of your website meets Google's usability standards.
https://search.google.com/test...
We also recommend that you run your own internal usability tests and also to invite other users to give you feedback.
Upgrade Your Website to a Secure Certificate – https
Google has been encouraging website owners for some time to run their website on a secure certificate. This is part of a movement to make the web more secure and less prone to hacking of personal data.
Most of the large mainstream websites are now on https along with approximately 60% of websites in search results. There is a small ranking benefit associated with being a https and we are now recommending customers that now is the right time to upgrade to https if you haven't already done so.
Talk to your web developer about a secure certificate. There are SEO issues that need to be managed when upgrading to https – see our guideline article.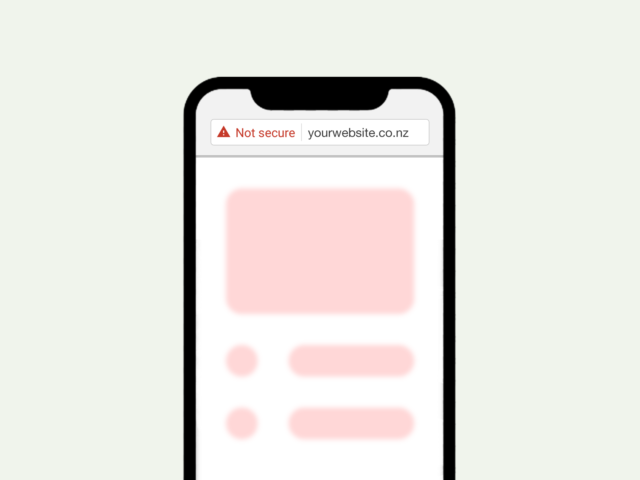 On-Page SEO
In Dec 2017, Google increased the organic snippet length. This is the description associated with your organic listing and the content of which is normally drawn from your meta description.
The snippet length has doubled in size and now accommodates between 250 and 300 characters (incl spaces). This provides a great opportunity to write new meta descriptions which are more informative and compelling to searchers. Achieving higher organic click through rates through better snippets, can lead to improved rankings.
Structure data for SEO
Structured data is used by Google in organic results to enable special search result features and enhancements to be delivered within the results such as rich snippets, rich cards, carousels, knowledge panels, etc.
To see this in practice, do a Google search for "chocolate cake recipe"
Websites can use structured data to enhance their search results by making them more visually appealing and providing additional information.
Structured data is not a ranking factor in itself, but the results will likely increase click-through rates (CTR) and drive more traffic and this can lead to improved rankings.
With Google's increased focus on enhancing search results, website owners should be looking at their best opportunity to leverage structured data features.
Structured snippets are now also available in AdWords ad copy and can be utilised to show more information than what is normally available through a standard ad format.
Content Plan
It's a great idea to review, edit and update your web content, particularly for key organic pages. Run an organic landing-page report in Google Analytics (last 12mths compared to previous 12mths) to identify those pages with declining traffic volumes that need a content edit and refresh.
Consider your best opportunity to create and publish new content that will likely be discovered in search and or that is ideal for amplifying out through your social media channels. The web is becoming more and more visual and your content efforts shouldn't be limited to only copy and should include photos, images and video content.
Think of your website as the front shop to your business and therefore a channel to communicate and to reach prospective customers. Consider what problems they are trying to resolve and what information they are looking for and then produce the content to satisfy those quests. Read our article on content marketing.
Local SEO
We increasingly use search in a localised way and also as a key on the go, mobile tool that we use daily on our phones. Those businesses with local audiences need to be on top of their local SEO to remain competitive in search.
Key priorities should be to ensure that your Google My Business listing(s) is up to date, optimised and regularly managed. New features such as weekly posting on your listing should be utilised.
Your website should support your local targeting with correct addressing and phone number information. List your business on local business directories and seek out opportunities for listings on local referring business websites.
Read our article on how GMB works.
Voice Initiated Search
Google has stated that 20% of all search is voice initiated and that this is projected to grow to 50% by 2020.
Voice initiated search is growing rapidly on smart phones and is expanding further with the uptake of digital assistants and screen-less type devices like Amazon'z echo and Google's Home speakers.
The very structure of voice search is often different to text, whereby we use shorter keywords for text input and longer and more natural descriptive queries for voice.
As with everything, we lean towards choosing the most convenient tool given the circumstances and this is no different with how voice search is shaping. Research shows that voice search is mostly used in the car, in the home and on the go and particularly when our hands or eyes are occupied.
The nature of voice search queries is different and some of the more common relate to navigating in maps, initiating a phone call and or text message.
Businesses and marketers need to consider the context of their opportunity in relation to voice search and how they plan to take advantage of this significant shift in search behaviour.
AdWords Advertising
For many businesses, AdWords remains the no1 advertising initiative to target relevant searchers and to generate enquiries and sales. AdWords is continuing to get more competitive in many segments and click costs are on the increase.
Google has launched new AdWords features that leverage Google's AI platform including sophisticated bidding strategy and conversion optimisation options.
Managing AdWords campaigns is getting more complex over time and requires competent and expert management. If you are managing campaigns in-house, then either ensure your staff training is up to date or alternatively considering engaging an expert AdWords management agency.
Google Shopping Ads
If you have an online store, then you should consider running Google Shopping ads if you are not already. Lunched in NZ one year ago, these new ads are fast becoming accepted by searchers and producing very good returns.
These ads are visually different and include a thumbnail image of the product and are appearing at the very top of search results.
Setting up a Google Shopping ad campaign is done via the AdWords platform and requires setting up a merchant account with Google. Some of the more popular ecommerce website platforms like Shopify have modules that integrate easily with the Google merchant account.
Facebook Advertising
The rapid development of the FB advertising platform has changed the online advertising landscape over the last 2 years. The platform has become the no 1 advertising channel on mobiles and offers advertisers a powerful online broadcast style medium that is highly visual in nature and one that can effectively target tightly defined audience segments.
In response to criticism over advertising polices, FB has recently announced that it will dial back the portion of ads showing in the FB feed.
We believe that advertising in FB will continue to be very productive through 2018 and we would encourage businesses to consider Facebook advertising as highly complementary to their AdWords advertising. Remarketing in Facebook is often a very productive initiative to start with.
Over the last year we have seen integrated features with popular email marketing platforms like Mailchimp allowing database targeting in Facebook in parallel to email campaigns.
Facebook has launched campaign targeting through Messenger with good initial results and achieving more user attention than that typically associated with receiving an email.
Customer Reviews
Reviews published on Google and Facebook are becoming more important and very influential in the buying decisions of customers.
For example, who doesn't use Google reviews to find out what the locals say about which restaurants are the best in the city you are visiting. And increasingly this applies to all types of services and products and is particularly relevant to those businesses with younger customer audiences.
Google places a lot of effort to scrutinise and ensure that reviews are genuine and that the public can trust in them.
More and more we are also seeing reviews featured in structured data in Google organic results.
If your business strategy is founded on building a reputation based on excellent product or service, then you should have a plan to solicit and leverage Google and Facebook reviews. Read our blog article on how Google Reviews work.
Contact Adhesion if you would like assistance with your digital marketing and online advertising strategy.