Google's Page Experience Update - How will it affect your SEO?
Google has announced that it's page experience update will now roll out in June 2021 and that it will be a phased rollout and that it won't fully impact rankings until August. Originally flagged a year ago, Google is aiming to encourage and reward websites that provide fast page load performance and an optimal friendly user experience, particularly on mobile phones. Google's vision for Page Experience is to motivate and help website owners to build a web ecosystem that users love.
The delay and phased roll out means website owners will now have more time to improve their page experience and associated factors that will affect their website's SEO.

What elements make up Page Experience?
Google's Page Experience algorithm will measure across the following elements:
Core Web Vitals
Mobile user friendliness
Secure certificate (https)
Absence of intrusive interstitials
Safe browsing security
New Page Experience reports
Google has created a new report within Google Search Console called the Page Experience report providing actionable insights across your web pages. This report combines the existing Core Web Vitals report with other components of the page experience signals including HTTPS security, absence of intrusive interstitials, safe browsing status, and mobile friendliness.
Google is also reportedly testing a page experience badge to be displayed in search results as a visual indicator to searchers, however the introduction of this has not been finalised.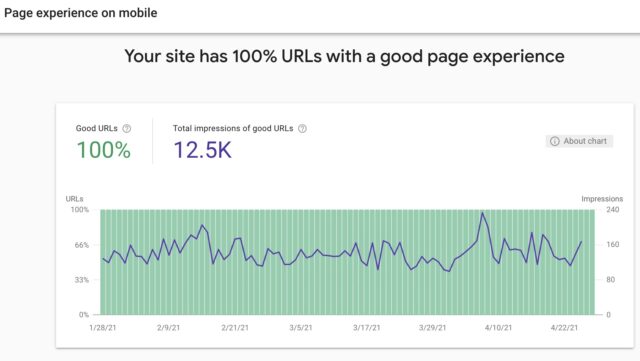 What are core web vitals and how to improve them?
Core Web Vitals are made up of the following measured elements:
Page load performance (Largest Contentful Paint)
Interactivity (First Input Delay)
Visual Stability (Cumulative Layout Shift)
The Core Web Vitals report in GSC provides a separate breakdown of pages for Mobile and Desktop. The report highlights which pages need attention by each of the above Core Web Vital elements and grades them as either Good, Needs Improvement or Poor.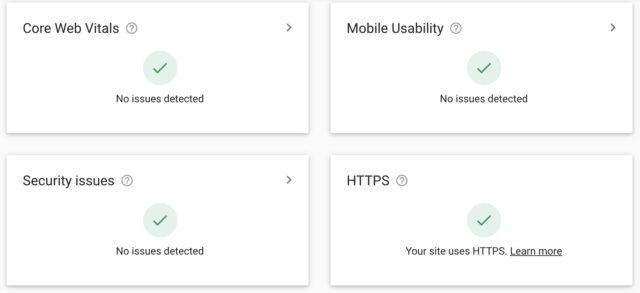 PageSpeed Insights is a great place to get a quick measure of your Core Web Vitals performance. You also get several other metrics largely related to improving failing pages, particularly findings that affect the speed of a page and downloading its assets.
For most websites, Page Experience improvements will need to be implemented by your web developer because they are technical by nature. For some websites it may be easier and more cost effective to migrate to a new website platform and framework that is ready built complement with Page Experience.
What are intrusive interstitials?
Intrusive interstitials are essentially popup ads which tend to block most or all of a page, leading to a bad user experience for both desktop and mobile users. This can be problematic especially on mobile devices with smaller screens. To improve the mobile search experience, Google introduced an algorithm update in 2017 to adjust the ranking of web pages on mobile that contain intrusive interstitials.


Adhesion has expertise in both SEO and website design and development and is well placed to assist you with improving your website Page Experience. Please contact the team at Adhesion.