Should I change my website to https?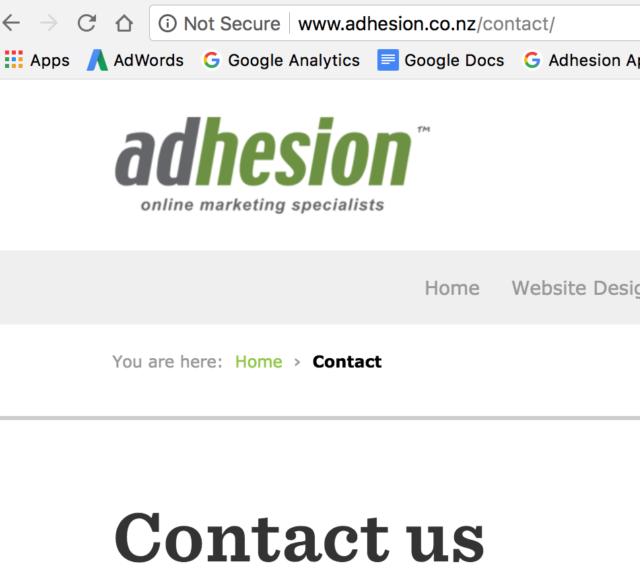 Https is here to stay and most website owners will need to move their websites onto a secure certificate and probably sooner rather than later. This change is gaining momentum and is part of a broader movement (supported and encouraged by Google) to make websites more secure and less prone to hacking.
As of mid 2017, approximately half of all websites in Google's organic search results were on https. Many of the big sites have made the move including Wikipedia, YouTube, Facebook and Amazon to name a few.
Very soon Google's Chrome browser (used by 60% of web browsers) will begin to mark all form type webpages soliciting customer details (including passwords and credit cards etc) as "Not Secure" unless they are on a secure certificate.
Potentially, visitors to websites may be put off by seeing the Not Secure flag on form pages (enquiry pages, sign up pages etc) that aren't secure and this may have some impact on website conversion rates.
Regardless of size and or the age of your website, you should start thinking and planning to migrate to https.
How do I migrate my site to https?
You should first talk to your web developer as secure certificate requirements vary and are determined by your hosting environment. There are a range of certificate options some of which are free and you will also need remember to renew your certificate when it expires.
There is a cost to migrate to https and this will vary based on your website and hosting. Your developer should be able to give you a price.
Are there SEO benefits to being on https?
Google has communicated that there is a minor ranking benefit for websites being on https. However as more and more websites migrate the ranking benefit may be increased as a means to encourage the balance of websites to migrate to https.
There are also SEO risks associated with moving to https as this essentially includes an addressing change and has the potential to disrupt rankings if not managed correctly.
SEO https migration checklist
The following is a checklist of key points to be managed to ensure that your migration is successful and that you don't lose organic rankings and traffic.
Internal website links – update to use https or relative pathways.
Page templates – update so that scripts, images, links etc are either using https or relative pathways.
Plug in modules – update the addressing of these
Canonical tags and href tags – check for these and update addressing
Setup website redirects to https
Update all old redirects that are active – this step is most important
Update your sitemaps to include the correct addressing
Submit and verify the https version of the website to Google Search Console
Inbound links – update any that you have access to – directory listings for example
Online advertising and social media links – update these where appropriate
For a more detailed site migration checklist, see Googles guideline…..