Free websites - are they any good?
There has been a large uptake of free websites by small NZ businesses in the last few years. Reportedly, over 10,000 businesses took up the free website offer sponsored by Westpac and MYOB, and Spark have also been in the market offering a free DIY website solution.
The current trend however is towards free website builder tools like Wix, Weebly and Squarespace and these have quickly become very popular for small and new businesses. Shopify has become popular for online stores and ecommerce websites.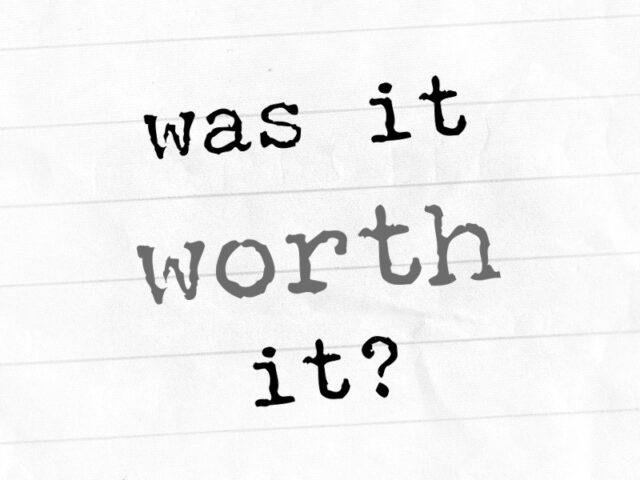 At face value, these free website builder tools appear very attractive – but do they generate enquiries?
They all make promises of being easy to create and publish, and that they are search engine optimised and will work for you even while you sleep. To the uninitiated, these promises sound very attractive, particularly when they are free and or at a very low cost.
At a technical level these tools are smart and they have improved considerably in recent times and we also see more web design agencies using them. The downside, however is that you are on your own to create your DIY website in a 'paint-by-numbers' environment and with no real support. Regardless of the platform you use, the outcome will only be as good as the person that is setting up the site and producing the content.
The reality is that just having a website and or using a free builder platform isn't enough on its own to be competitive as a lead generating website.
To attract website visitors, to fill your inbox with enquires and to make your phone ring, you will need to know how to:
Structure a website for good visitor experience
Implement the basics of good SEO
Create a pleasing design
Produce content that is of value to prospective visitors
Know how to effectively market your website
If you are not confident in the above skills, then you will need to get help and some expert advice.
Are free websites really search optimised?
From a SEO perspective, it is quite misleading that these website builder tools will deliver a high ranking website for all users. They should allow your business to be found by "brand" in search but SEO is complex and competitive and no builder tool can guarantee to deliver you high rankings for non branded competitive search terms.
'Organic SEO' is a specialist discipline where top rankings are highly contested and sought after. Its very unlikely that a paint-by-numbers website builder platform will automatically deliver large volumes of organic search traffic to your website.
To get any volume of traffic to your free website, you will need to run paid advertising such as Google Ads and or Facebook advertising and be actively networking in Facebook or blogging etc. You will certainly need some level of SEO advice in the initial website design phase and direction and ideally a plan for continued improvement.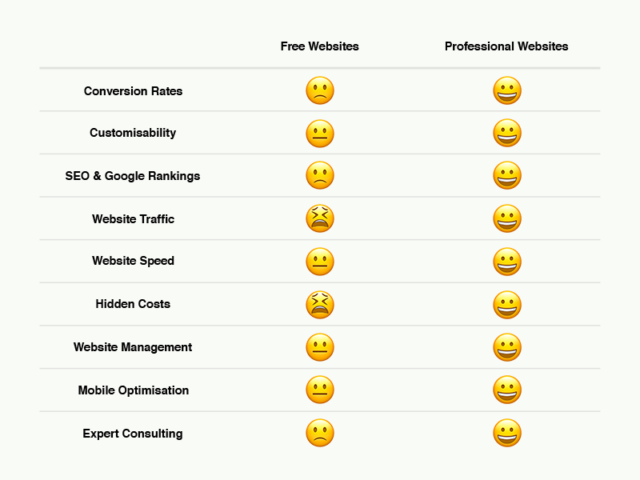 Do they convert visitors into leads?
Getting traffic to your free website is the first big hurdle. Assuming you at the least solve this problem with paid search advertising, then the next challenge is to get your traffic to convert into enquiries and leads. This is typically a function of delivering a great visitor experience and consistently meeting content expectations so that visitors feel compelled to make contact with you.
The mainstream free website tools now offer a range of free and paid design templates to chose from and these are beautifully designed and technically sound and optimised for all devices. But is this enough to convert visitors? In many cases we find this is not the case as success is more dependent on the online marketing skills of the person setting up the website.
Enquiry conversion is a function of many elements and it is especially dependent on the structure of content, pathways to content and of course the content itself. Good design adds the icing on the cake and brings the whole website experience together.

So what's the real value in having a website?

The website has become the front shop for many businesses in today's online world. It's often the first touchpoint that prospective customers have and it imparts a first impression of your business.
For many small businesses, the website is their main onramp for obtaining leads and enquiries.
To that end the website is a mission critical business asset and needs to fulfil a number of requirements, not the least being that it should look good and reflect the essence of your offering in the best possible light.
The value of a new customer will vary greatly by business type and model. If new customers are of material value to your business, then it's a false economy to invest your effort into a free website that will only limit your ability to attract new web visitors and enquiries.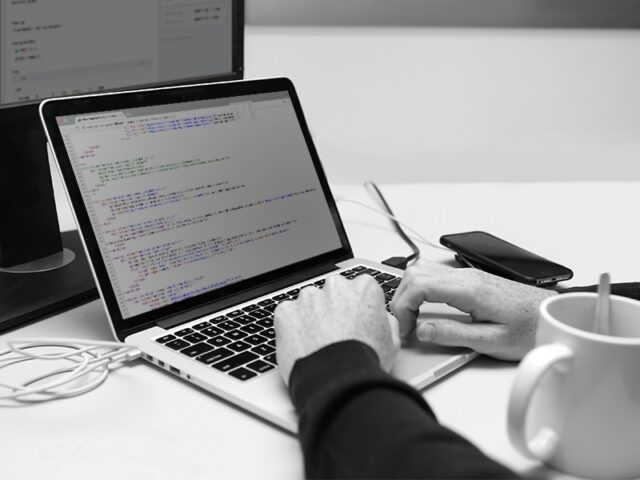 Our recommendation for small business owners

If you really want to go down the path of building your own website and using a free building tool, then we would recommend that you use one of the following:
If you need an online store with an ecommerce cart, then we would recommend:
Its highly advisable that you seek help with your project and engage people with competency in the online marketing skill sets we outlined above.
Read our checklist on what makes a good website.
In response to the number of NZ businesses that have had indifferent experiences with free website builder tools or they don't want to do it themselves, we have developed a competitive small business website package that incorporates all the above success components and at an affordable price.

See further information about our small business website packages or contact us for an info pack.