Does SEO really work and is it worth it?
We all want high organic rankings in Google, but is SEO worth it and does it really work. SEO is a long play game and yes it works but not always in the way we would like and certainly not quickly enough.
SEO is complex and confusing to understand and we have all experienced, ourselves included, the many persistent telemarketing calls by various providers promising the world. In short it's hard for a business owner to know what to do and which advice to trust.
Age and time matter in Search Engine Optimisation
SEO is a bit like creating a great wine, you can have all the components together today but the wine is no good until it has had time to age.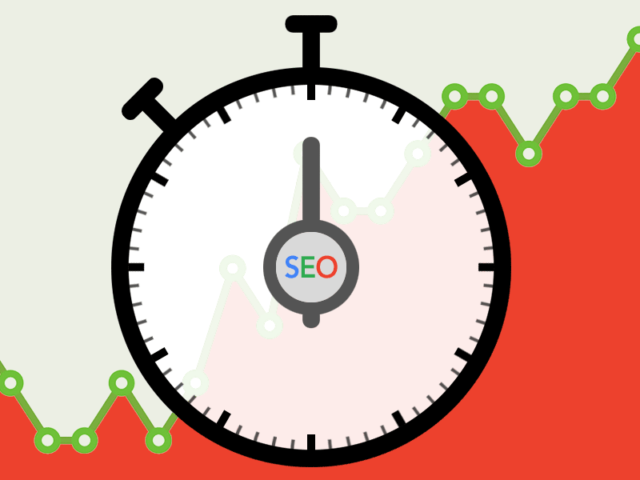 The age of your domain can have a big impact on your rankings. New domains aren't going to rank highly for competitive keywords other than brand during the first year. It will take the average new domain 2-3 years of effort before you really start seeing a strong organic traffic profile.

What's important in a good SEO plan?
1. Good website architecture that aligns to search and visitor behaviours.
2. A website design that is optimised for mobile traffic (responsive design).
3. A website that engages visitors well. Good usability and engagement metrics should substantiate this.
4. Website content that is rich, unique and relevant to your business.
5. Web pages that show transparency and authenticity in how you operate and your expertise and credentials including:
About Us
Contact Us
Privacy Policy
Terms & Conditions
6. Webpages should be correctly tuned and incorporate best practice in on page SEO.
7. An external linking profile that adds credibility and substantiates the businesses reputation and credentials.
8. A social media presence that has some support by followers.
9. A content creation strategy and plan that results in relevant content being published on a regular basis.
The website is an important component in the optimisation mix and ideally specialist advice is best sought at the beginning of any website redesign process.
Too often organic traffic is lost as a result of migrating to a new website design without getting the right advice on search optimisation at the beginning.
See our free SEO tips and guidline for optimising your website.
Content is no1 in SEO
Aside from your website complying to best practice in search optimisation, the number 1 SEO tactic is producing content. Treating your website like a static sales brochure is not the path to success. Identifying the opportunity to create content and publishing on a regular basis is the key.
Your opportunity to publish new content could take many forms including:
- an article blog (like this one) to share your advice and opinion
- a news blog to communicate latest updates, events and news
- case studies or examples of the work you have completed
- customer testimonials and feedback
Read our article on content marketing.
And ideally your new content should also be posted via your social media networks.
What about link building?
As a general rule, we advise against outsourcing link-building activities to 3rd parties. Google's algorithm has become sufficiently advanced to recognise naturally acquired links from those unnaturally acquired.
A Google ranking penalty can result from low quality spamy links, so if you do choose to outsource you need to be sure that you can trust the provider to only acquire quality links. Google now provides a link disavow tool and there is now a whole segment of SEO providers offering link disavowment services.
If you are in a highly competitive industry, its also possible that you can be at the receiving end of a negative SEO strategy.
It's a better plan to adopt a sustainable SEO strategy over the long term and accept that with time and the right focus and commitment that rankings and organic traffic volumes will be achieved.
The strength of your website linking profile is however important to your rankings. A strong natural linking profile will come about by:
1. Listing your business on local and national directories. Industry specific directories are great. Try and include your website link in theses listings.
2. Creating a presence in social media and posting about new content and news and happenings in your business and industry.
3. Soliciting reviews from customers – on your Facebook page and or your Google Plus page.
4. Publishing great unique content that is rich and thorough and of value to your audiences.
Local SEO is becoming more important
Search activity has become more localised with people commonly using Google find and locate information about local services and providers. This shift in consumer behaviour means that it's important for businesses that target localised audiences to include this requirement in their SEO plan.
Key elements in localised SEO plan:
• Get a verified Google My Business listing.
• Ensure that your verified business address is on your website. At least on your Contact page and preferably in the footer of each page.
• It's a good idea to include a map directions link to your address.
• Include your primary service location(s) in your website page title tags – for example utilise a title tag convention like: "service-type" – "business-brand", "location".
Mobile Optimisation is the future
In some markets like the USA, there are more searches and website browsing from mobiles than desktops. In NZ we see a range of mobile browsing from 10% up to 40% and it's fair to say that moving forward that the web will be dominated by mobile type devices.
Website have traditionally been design with desktop in mind and more recently with mobile in mind, but looking head they will be designed for mobiles first and desktop second.
Google is now ranking mobile search activity separately from desktop search activity. A mobile responsive website that adheres to good mobile usability practices will ensure that rankings on mobile search will be maintained and improved.
If you'd like assistance with understanding your best SEO options, then see more about our SEO services or contact us for a consultation.