Does Online Marketing & Advertising Work & Where to Start?
In today's digital world, many businesses intuitively know they should be marketing and advertising their products and services online. The problem is that most are unfamiliar and unsure about the online environment, especially with social media. Many managers are looking for answers as to how and where they should start and how much budget they should allocate to this medium. These questions are common amongst traditional businesses due to a lack of familiarity and expertise with online marketing and advertising.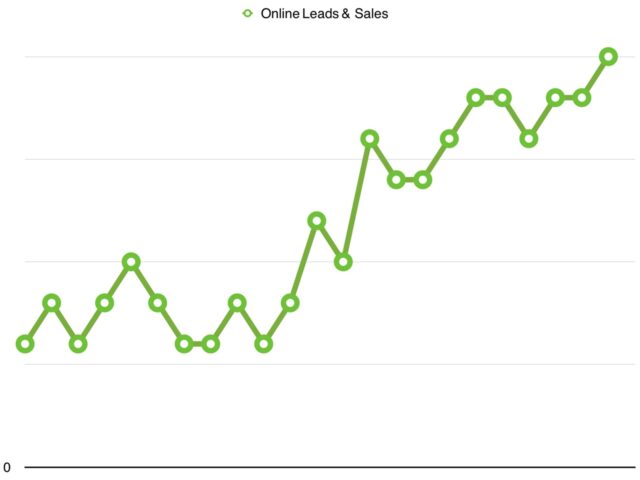 Follow The Customer Online
Today we all increasingly use online resources to inform many of our everyday decisions and it is evident that as consumers we have fundamentally changed our behaviour when it comes to researching, evaluating and selecting products and services whether we choose to purchase online or offline or whether we are at work or at home.
Consider how your own behaviour has changed. Do you still go to your traditional sources of information like yellow page directories and classified ads in newspapers? Or are you like many today, even searching and looking up information on your iPad or smart phone from the comfort of your couch while watching TV?
Why would you expect your prospective customers to behave any different to you?
Understanding the dynamics of online marketing is a strategic imperative for businesses in todays online centric world.
Where To Find Customers Online
The majority of consumers start their informing and quest for information by using a search engine and in NZ that's predominantly Google. Google is the most common online starting point for NZ consumers of all types when reviewing available options at the beginning of the buying cycle.
Understanding that consumers are actively in the "buying cycle" when on search engines, means that they are likely to present as qualified prospects and are therefore more open and receptive to targeted advertising messages.
Where To Start Your Effort
Search engines provide an accessible and ready pool of in-demand prospects that can be tapped into by businesses across all sectors whether they operate b2b or b2c businesses.
From an advertising perspective, search engines will for the majority of businesses provide the best ROI when compared to other forms of online advertising and often outperform offline advertising options.
Google is the search engine of choice for New Zealanders with over 90% market share. Google's advertising platform called Adwords provides access to advertising in Google search and options to advertise on partner sites and on over a million websites that accept google advertising.
As with any form of advertising, success is dependent on sound planning and obtaining the right advice. Search engine advertising platforms are very accessible, but run on complex systems which require solid expertise and experience to achieve the best results.
What About Other Forms Of Advertising
Banner and display ads are the most identifiable forms of advertising online. Display advertising takes the form of a "push out" or message broadcasting and in this respect is similar to traditional media advertising. Display and banner ads target audiences on the premise that they will be receptive to messages while they are online for other reasons. Accordingly it is ideally suited to campaigns where brand awareness is a key objective.
Social media and networking sites can also be viable options depending on your type of business and target audience, but understand that visitors on social media sites are there to communicate within their network and not necessarily to make purchasing decisions.
What Will It Cost
A great aspect that makes advertising online low risk is that every activity and response can be measured. Unlike most forms of advertising, this means online campaigns can be measured to a point of conversion thus allowing effectiveness in response and lead generation/sales and associated costs to be accurately determined.
This capability also allows for campaigns to be quickly modified and refined to a point of optimal performance.
In the case of search engine advertising, there are normally no time period commitments for advertising and budgets can be set and adjusted on a daily basis and can start from as little as a few dollars per day. This provides a low entry barrier for businesses to trial advertising in this medium.
With so many benefits and little risk, all you need is some good advice to start generating results online.