Google Drive Guide for NZ Businesses in 2019
Free Google Drive vs Business Plans (G Suite)
Google Drive is the file storage and sharing element of G Suite (formally known as Google Apps and Gmail for Business). Every Google/Gmail account automatically gives you access to Google Drive and 30 GB of free storage on their cloud servers (enough to last most employees a couple years). Free Google Drive accounts also include access to Google Docs, Sheets, Slides, Forms, Maps and Photos. However, many features and apps require a subscription to one of G Suite's plans, priced from $5/month. For more information about G Suite's plans and email services for NZ businesses, check out Adhesion's G Suite page.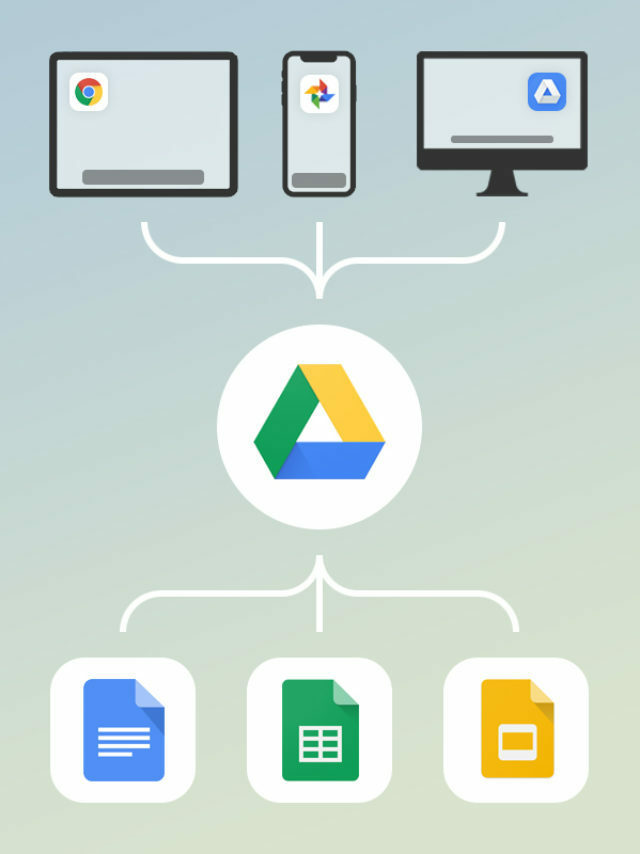 Where to Access your Google Drive
There are many ways to access Google Drive other than going to drive.google.com and logging in with your Google/Gmail account. Google Drive can be accessed via:
Syncing your Desktop with Google Drive File Stream
Download and install Google File Stream
Access File Stream by clicking the Google Drive logo in the top right corner (Mac) or in the bottom right corner (PC)
Under 'Setting's > 'Preferences', choose to put your Google Drive alias folder on your desktop (or wherever you want). This Google Drive folder will sync with your cloud storage so that all your files are accessible from your desktop.
Drag files into this folder to automatically upload them to your Drive storage.
For more information, see Google's FAQ about syncing files.
Backup, Encryption and Compression on Google Drive
Google Drive automatically backs up any files you upload to it, and encrypts most file types in the process. Just before you download files onto your computer, Google drive scans them for viruses and other malware. By default, Google Drive won't compress your files (although it will zip them if you download them to your computer in bulk). This means photos and videos will retain their raw/original quality. If you store a lot of photos and videos in the cloud, you can save storage space by using Google Photos and choosing to compress files from original quality to high quality (a small reduction in quality for a decent reduction in file size).
Using Google Drive on Mac vs PC
Many business owners have grown used to Microsoft's Office 365 suite, and many professional creators prefer Mac-based applications. All file types can be stored on Google Drive, and many can be converted into the Google Doc formats (to do so automatically, go to 'Settings' and check the 'Convert uploads' box). However, for workplace productivity in 2019, it is worth training your employees to create and share files by collaborating on Google Docs and Google Sheets.
Pros and Cons of Google Docs vs Microsoft Word vs Apple Pages
Office 365 offers more functionality offline, but Google is investing a lot into upcoming features, and Apple's applications have the best usability and design.
Office 365 does not automatically save and backup your files for you.
Microsoft Word is good for editing PDF files, but it lacks file compatibility. For example, Google Docs will support Word documents, but Word can't support Google Docs. However, Google Docs doesn't support Pages documents, but Pages can edit files created on Google Docs or Word.
Google and Apple's applications support real-time collaboration, so several employees can work together inside the exact same document, from anywhere. Apple's applications also integrate screen sharing so you can see specific user's cursor movements etc.
Microsoft's Office Store offers 3rd party plugins so you can add functionality to Microsoft Word, but Google Apps Marketplace has a better selection of 3rd party plugins to choose from (see 'Google Apps Marketplace' below). Apple's applications tend to have full functionality including 'continuity' between devices (e.g. Adding new photos directly to your Mac/MacBook documents using your iPhone's camera; Writing directly on documents using Apple Pencil, etc).
Pros and Cons of Gmail vs Outlook vs Apple Mail
Gmail comes with 30GB of free cloud storage and is smartly integrated with Google Drive, Calendar, Docs, Sheets, Maps and more G Suite applications. Office 365 for Outlook users does not have a free option. Apple users only get 5GB of free iCloud storage, but it comes with a suite of applications including Mail, Pages, Slides, Numbers, Photos and more.
G Suite starts at $5/month and you can upgrade to unlimited storage for $10/month. If you want email hosting, Microsoft Word and/or unlimited storage, Office 365's equivalent plans start from $20/month.
You can now access Google Docs and Google Sheets directly within Gmail. Gmail is also faster than Outlook at finding documents and attachments because its simple design integrates the world's smartest search engine: Google Search.
Outlook relies on Words to render emails, meaning that Outlook seriously lacks CSS support. CSS is the coding language all websites rely on to look and behave the way they do, which is why many emails break on Outlook. Apple Mail has the best CSS support by far, with the iPhone and iPad Mail apps being the two most popular email clients in 2018.
How To Control File Sharing and Collaboration on Google Drive
When you create a Google Doc, click the blue "Share" button in the top right corner. Alternatively, after uploading a file or folder to Google drive, right click and select "Share". From there, you can add the email addresses of people who you want to share the file or folder with, and choose whether you give them "View", "Comment" or "Edit" permissions. Alternatively, you can click "Get shareable link", copy the generated link and send it to whoever you want. You can also choose whether people with the link require the same email domain as you in order to access the file/folder (e.g. name@yourdomain.com).