Earplug Station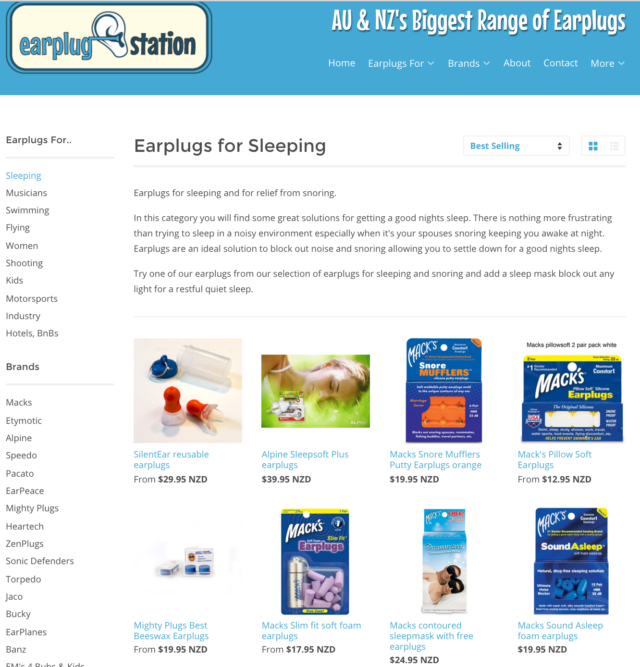 Business type:
Earplug Sales
Location:
Online Business, Levin, NZ
Customer brief:
Earplug Station approached us for help with declining traffic and sales. Once the website produced a steady stream of orders but this declined over a period of time for some unknown reason to the owner. The DIY approach was no longer working and the business wanted to try a specialist online marketing agency.
Our brief was to review and revise the entire online marketing program including conversion rate optimisation of the website and revitalising the AdWords campaign.
Our solution:
Website content, site architecture and usability reviews and conversion rate optimisation
A newly researched AdWords campaign
Google Remarketing campaign
Facebook Remarketing & Custom Audience List ad campaigns
Result highlights:
Website traffic is up by approx 70% and the e-commerce conversion rate is up by 85%.
Make enquiry »