Content management systems (CMS)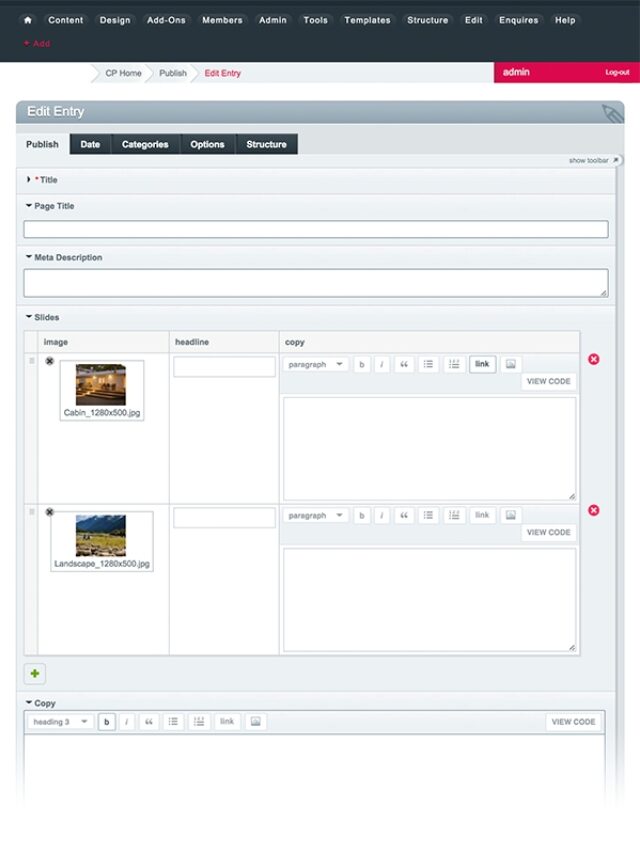 Recognising that businesses want to be able to change, edit and manage the content of their websites, Adhesion includes a CMS as standard in every one of our builds.
Expression Engine (EE) is our preferred content management system because its very flexible, highy customisable and has a very easy to use interface suitable for non-technical users. EE's publishing features are broad, comprehensive and include capabilities to support search engine optimization and content relationships. The template engine permits us to build dynamic, content driven websites using simple, yet powerful, tags. This makes administering the site much simpler.
EE also has the most comprehensive suite of security features of any publishing platform on the market (including password encryption, session management systems, IP logging and secure form processing). It is a widely used and well supported Content Management System, with over 112,000 registered members worldwide in their support forum.
Read more about Expression Engine or watch a demo video.